Our next meeting will be on Tuesday 27th Movember, at the Horse and Jockey pub in Stanford-in-the-Vale.  As usual, we will be playing shorter games from 7.30pm as people arrive, until 8pm when we will start something a little longer.
This week the "Feature Game" will be Ambition, the expansion to one of our most popular games, Roll for the Galaxy. Roll for the Galaxy is the dice game of the popular empire building card game, Race for the Galaxy.  The dice represent the players' populace, which are directed to develop new technologies, settle worlds, and ship goods. The Ambition expansion adds the new black Leader and orange Entrepreneur dice as well as Objective tiles which give players a bonus when they are achieved.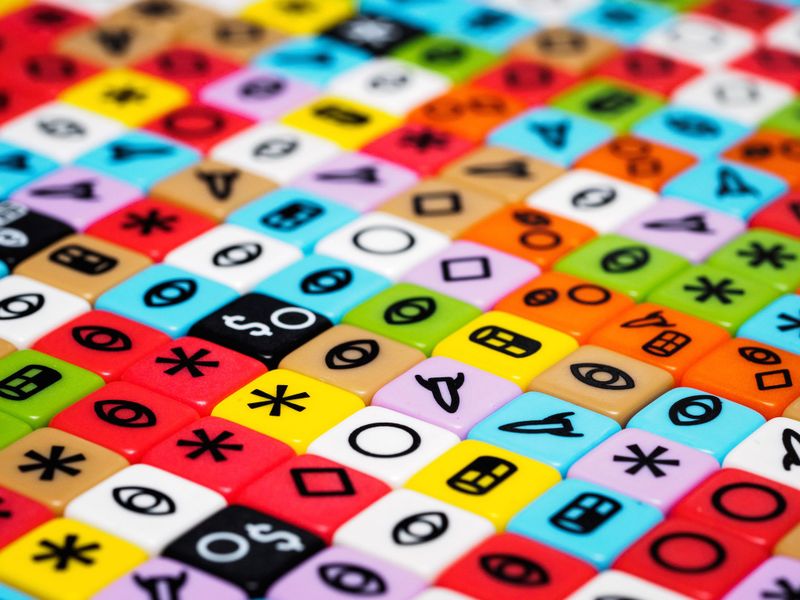 – Image used with permission of BGG contributor punkin312
And talking of dice…
Jeff was sitting his finals and, for the last multiple choice exam took a handful of dice with him into the hall.  As soon as the exam started, be began furiously rolling the dice to select his answers.  The invigilator gave him a long look as he passed, but it is not uncommon for students to resort to luck when they get stuck.  Jeff soon finished the paper and, tired with all the exertion, pillowed his head on his arms and went to sleep.  After about half an hour, Jeff suddenly sat up, and started furiously rolling his dice again.  The invigilator was curious and suddenly worried that maybe something was going on, so he approached the candidate.
"Excuse me, what are you doing?" he asked.  "Why are you rolling the dice again if you finished the questions earlier?"
Jeff replied, "I'm just double checking my answers…"