Our next meeting will be on Tuesday 30th April, at the Horse and Jockey pub in Stanford-in-the-Vale.  As usual, we will be playing shorter games from 7.30pm as people arrive, until 8pm when we will start something a little longer.
This week the "Feature Game" will be Lewis & Clark, a resource collecting race game in which each player manages an expedition intended to cross the North American continent, trying to be the first to reach the Pacific.  It is a longer game, but there will be plenty of shorter games available to play as well.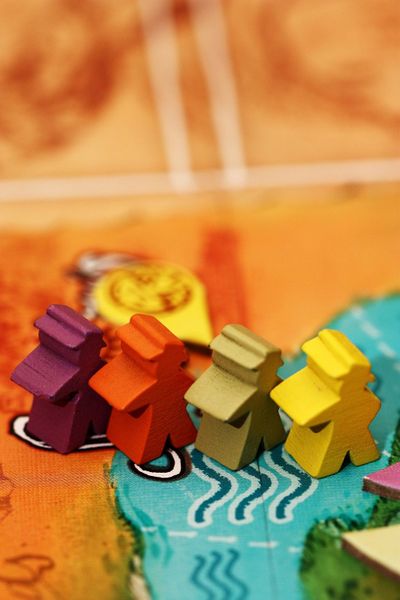 – Image by BGG contributor styren
And speaking of explorers…
Jeff was the first to person explore the Coast of Labrador. Shortly after he left though, he realized that he had forgotten something really important and had to go back to get it.
This made him the first Labrador Retriever…