Our next meeting will be on Tuesday 12th Movember, at the Horse and Jockey pub in Stanford-in-the-Vale.  As usual, we will be playing shorter games from 7.30pm as people arrive, until 8pm when we will start something a little longer.
This week, the "Feature Game" will be The Voyages of Marco Polo, a game where players recreate the journey the seventeen year old Marco Polo took to China with his father and older brother.  The long and grueling journey led through Jerusalem and Mesopotamia, and over the "Silk Road", reaching the court of Kublai Khan in 1275.  In the game, with each player takes the role of a different character with a special power.  The game only plays five, but we have the Agents of Venice expansion which adds an extra player.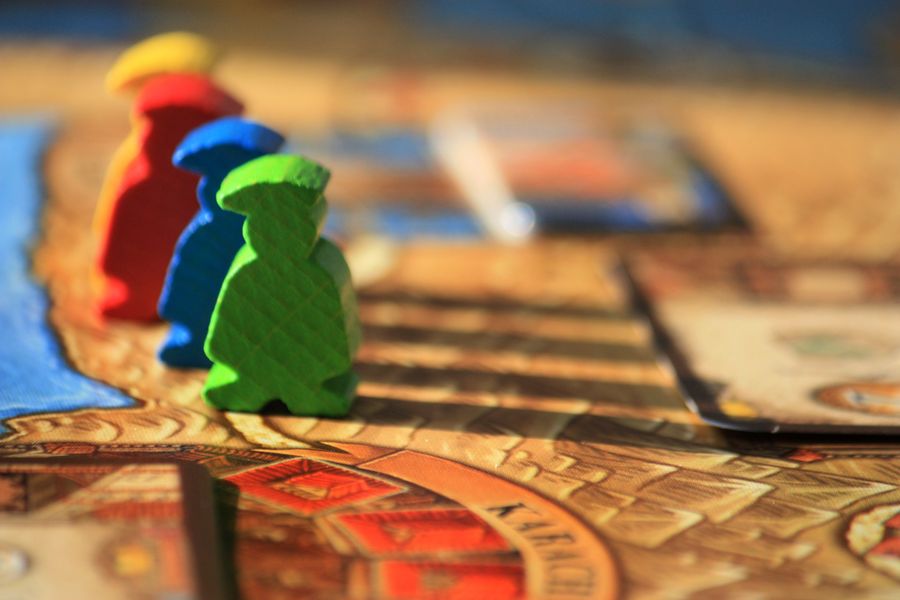 – Image used with permission of boargamephotos
And speaking of travelling…
Jeff and Joe were driving through Wisconsin. As they were approaching Oconomowoc, they started arguing about the pronunciation of the town's name. They argued back and forth until they stopped for lunch.
As they stood at the counter, Jeff asked the blonde employee, "Before we order, could you please settle an argument for us? Would you please pronounce where we are… very slowly?"
The blonde girl looked at him, and then leaned over the counter and said, "Burrrrrr-gerrrrrr Kiiiing."