Our next meeting will be on Tuesday 7th January, at the Horse and Jockey pub in Stanford-in-the-Vale.  As usual, we will be playing shorter games from 7.30pm as people arrive, until 8pm when we will start something a little longer.
This week, the "Feature Game" will be Suburbia which is a slightly older game that has recently been re-released in a fancy new "Collector's Edition".  In this game, players are developing their own cities trying to make them as prosperous as they can.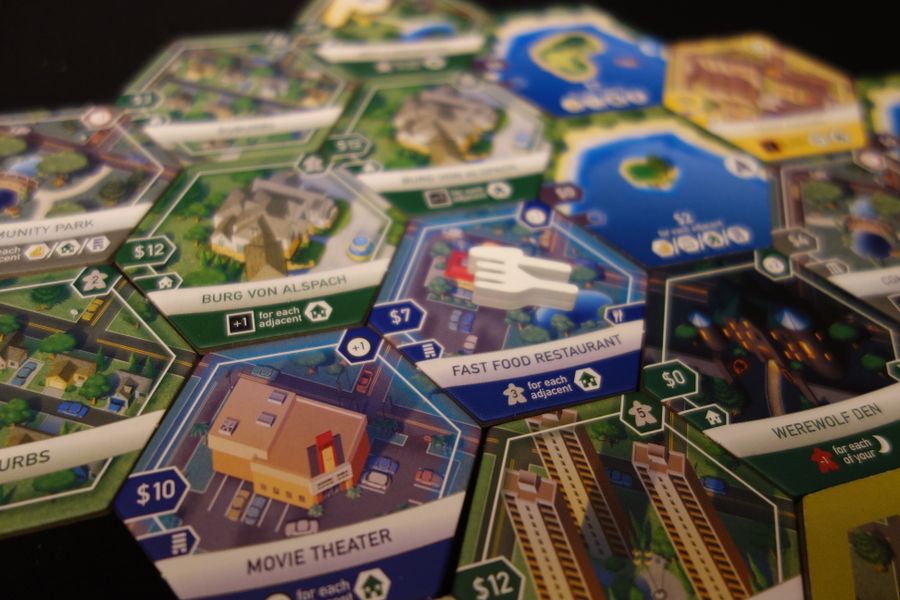 – Image used with permission of BGG contributor rmarkworth
And speaking of developing cities…
Jeff and Joe were working for the city council in the park.  Joe was furiously digging holes, while  Jeff was quickly filling them in.
A confused dog-walker asked, "Why do you keep digging holes and then filling them in again?"
Jeff, lent on his shovel and replied, "The lazy sod who plants the trees is off sick again today."