Our next meeting will be on Tuesday 4th February, at the Horse and Jockey pub in Stanford-in-the-Vale. As usual, we will be playing shorter games from 7.30pm as people arrive, until 8pm when we will start something a little longer.
This week, the "Feature Game" will be Fast Sloths, a race game where players are sloths. The game is a pick-up-and-deliver type of game, but unusually the sloths are the cargo being delivered.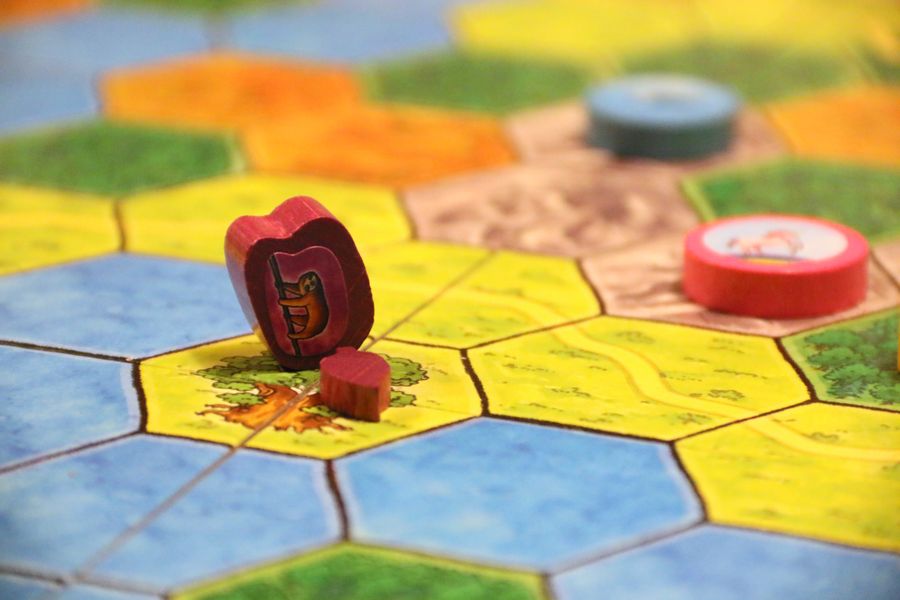 – Image used with permission of boardgamephotos
And speaking of Sloths…
A sloth named Jeff was walking through the forest one day when a gang of snails approached him and beat him up. Jeff was left at the bottom of a tree with many cuts and bruises and was feeling very sorry for himself. Several hours later he gathered up enough strength to go to the local police station. It was immediately obvious to the desk-officer that the sloth was in some distress, so the officer invited him into a quiet room straight away.
"What happened to you?" the officer asked.
"A gang of snails beat me up," Jeff replied.
The officer took out his notebook and pencil, "Can you describe what they looked like please?"

"I don't know," the sloth said, "It all happened so fast…"