Our next meeting will be on Tuesday 18th February, at the Horse and Jockey pub in Stanford-in-the-Vale. As usual, we will be playing shorter games from 7.30pm as people arrive, until 8pm when we will start something a little longer.
This week, the "Feature Game" will be The Isle of Cats, a tile-laying game where players are rescuing cats and packing them onto their ship.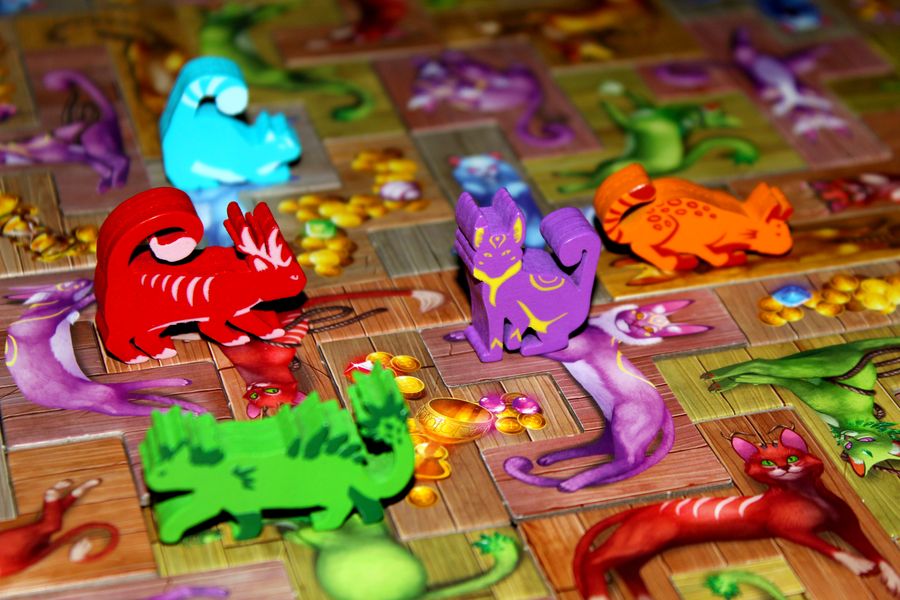 – Image by BGG contributor kalchio
And speaking of Cats…
Jeff was at the cinema watching the new release of Jane Austin's "Emma", when he noticed what looked like a cat sitting next to him.
"Are you a cat?" asked Jeff, surprised.
"Yes," the cat replied.
"What are you doing at the cinema?" asked Jeff.
"Well," replied the cat, "I liked the book…"