The current confinement will be very difficult for many people, so national governments have been offering advice on how to pass the time.  For some people, working from home is an option, but for others work has dried up and they are stuck at home with other frustrated family members.  One of the many things to pass the time that as been suggested by both the World Health Organisation (WHO) and the British government, is playing board games.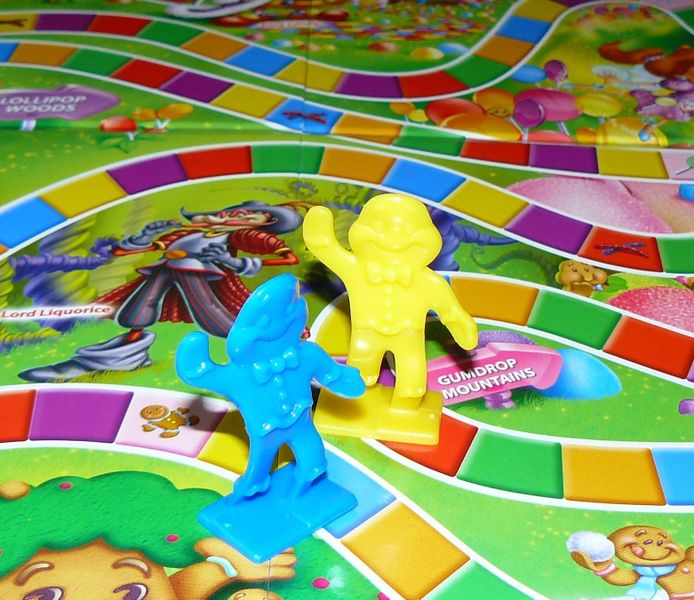 – Image by BGG contributor binraix
This is perhaps no surprise to most board gamers, but it is not the first time a game has been used during a health crisis.  The well-known US children's game, Candy Land, originated during the Polio epidemic in the first half of the twentieth century.  The game was invented by a retired schoolteacher named Eleanor Abbott while she was recuperating in a polio ward in San Diego.1  The game was such a success with children on the ward that Ms. Abbott submitted it for consideration by Milton Bradley (who later became part of Hasbro), where the simple race game grew to become one of the company's most successful products.
– Image by flickr contributor Tiffany Weisberg
By the 1950s, rise in the number of polio cases was impacting the idealised American family, and a culture that viewed children through the lens of "wondrous childhood" became deeply preoccupied with managing and containing risk and danger.2  For mothers who were responsible for keeping their children safe from this unseen menace playing this sweet, light game was a safe alternative, and, as a result, Candy Land is still popular today.
1 Walsh, T. (2005), Timeless Toys: Classic Toys and the Playmakers who Created them, p80-83.
2 Kawash, S., Amer. J. Play (2010), 3, 186.