Our next meeting will be Tuesday 23rd August 2022.  As usual, we will start playing shorter games from 7.30pm as people arrive, until 8pm when we will start something a little longer (table is booked from 6.30pm for those who would like to eat first).
This week the "Feature Game" will be Scotland Yard (rules, review & rules run through video), a semi-cooperative game where a team of detectives are trying to catch Mr. X who is on the run.  Mr. X moves around London taking taxis, buses or subways while the detectives, who nearly always know his mode of transport working together to trap him.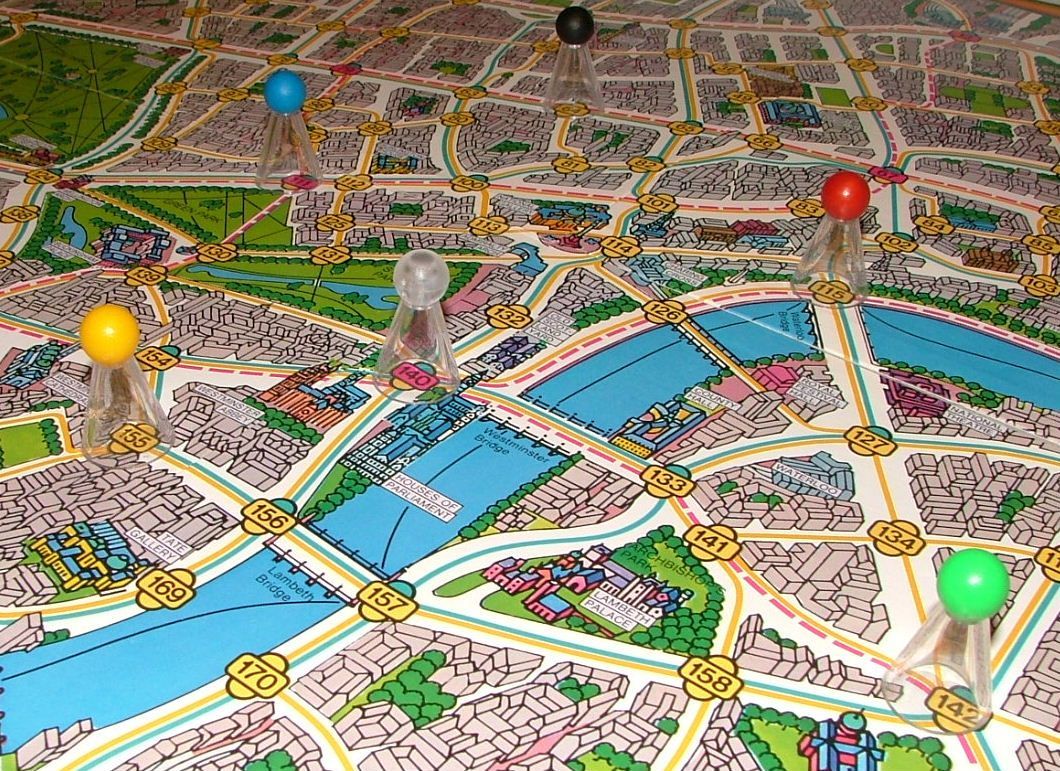 – Image by BGG contributor Gialmere
And speaking detectives…
Jeff was doing a stint in CID when his Sergeant asked him to take details of a non-dwelling burglary from the owner of the premises.
So, with his notebook at the ready, Jeff asked, "What is the nature of the business, sir?"
The man answered, "We deal in plant hire."
Jeff looking a little confused, responded, "Don't people buy plants?"