Our next meeting will be Tuesday 6th September 2022.  As usual, we will start playing shorter games from 7.30pm as people arrive, until 8pm when we will start something a little longer.  Please note that the pub will not be serving food on Tuesdays for the foreseeable.
This week the "Feature Game" will be Project L (rules, review & rules run through video).  Project L is a sort of Tetris-like, engine-building game, where players start with two pieces and use them to complete more puzzles and win more pieces enabling them to complete more complex puzzles and so on.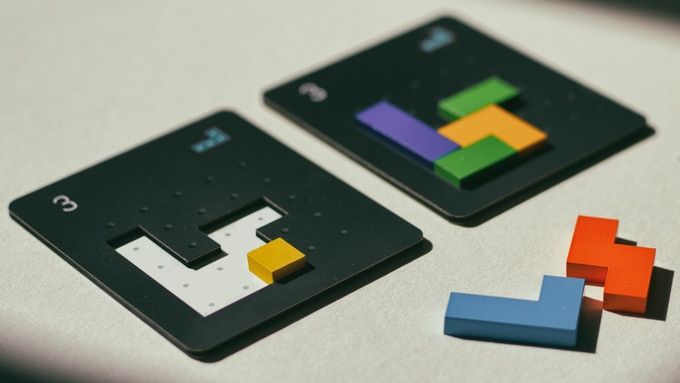 – Image by BGG contributor SynapticAcid
And speaking of Tetris…
Jeff was writing a novel based on Tetris, but was really struggling to make progress.  He explained to his wife, Jane, that he felt he really wasn't getting anywhere and was finding it very depressing.
Jane asked what the problem was and why he was struggling.
Jeff replied, "I don't know, but every time I complete a line it disappears…"