Our next meeting will be Tuesday 18th October 2022.  As usual, we will start playing shorter games from 7.30pm as people arrive, until 8pm when we will start something a little longer.  Please note that the pub will not be serving food on Tuesdays for the foreseeable.
This week, the "Feature Game" will be Disney Villainous: The Worst Takes it All (review, play through video, rules).  This is an asymmetric card game where players take on the role of a Disney Villain (Maleficent, Captain Hook, Jafar, Red Queen, Ursula or Prince John), and try to satisfy their own personal objectives.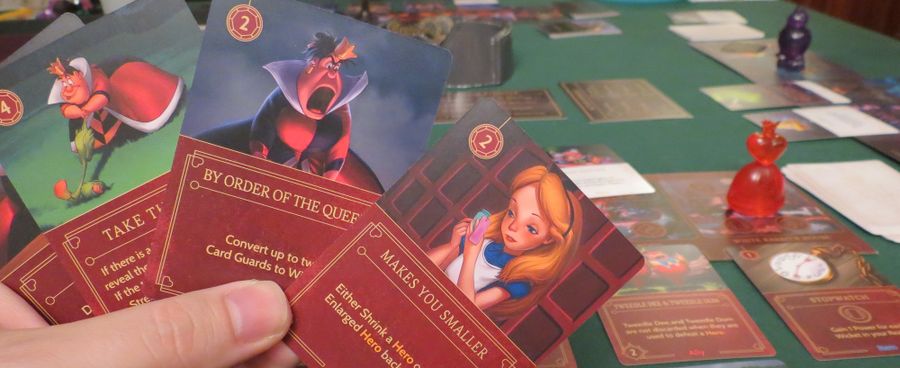 – Image by BGG contributor The Innocent
Speaking of Disney…
Jeff and Joe were discussing their favourite Disney characters one day.
"I'd like to be a Disney prince," said Jeff.
"Yeah, they're really good looking," commented Joe, "Though they are a little bit wet."
"But they always get the girls," explained Jeff.  Joe thought for a minute.
"You could be one of the Seven Dwarves instead," he suggested. "They are much cooler and you'd have loads of great mates too."
"Nah, I couldn't be one of the Dwarves," Jeff replied.
Joe looked at his friend and asked, "Why?  There's nothing wrong with being short you know and a lot of the shortest people are really, well, you know…"
"Oh no, It's not their height," continued Jeff, "It's just that I heard six out of seven of them aren't happy."