Our next meeting will be Tuesday 15th November 2022.  As usual, we will start playing shorter games from 7.30pm as people arrive, until 8pm when we will start something a little longer.
This week, the "Feature Game" will be Everdell (review, play through video, rules), a card-driven worker tableau building and placement game set in a woodland glade.  Players take the role of leader of a group of critters constructing buildings, meeting characters and hosting events by placing workers and playing cards.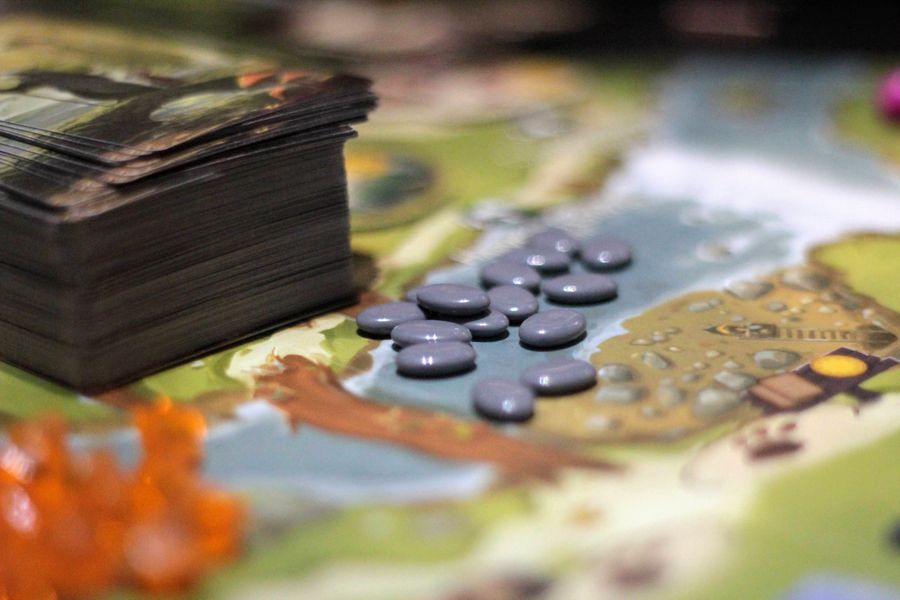 – Image by BGG contributor guzforster
Speaking of constructing buildings…
Jeff was working as a builder constructing a shed in a customer's garden.  It was quite a wet day when he approached the backdoor of the house, knocked and asked the lady occupant if she could use the toilet.
The elegant lady looked down at Jeff's extremely dirty boots and said, "OK, but let me just lay some newspaper down first."
Jeff looked slightly offended and replied, "It's OK, I am already trained."