Our next meeting will be Tuesday 21st February 2023.  As usual, we will start playing shorter games from 7.30pm as people arrive, until 8pm when we will start something a little longer.  The Horse and Jockey will be holding a Thai night, so for those who want to eat, the table is booked from 6.45pm.  As this is likely to be quite popular, please let us know in advance if you would like to come and whether you would like food so we can give the pub an idea of numbers.
This week, the "Feature Game" will be Verdant (review; overview video; rules), a card game where players are trying to match plants to rooms and grow luxurious foliage to give them the most points at the end of the game.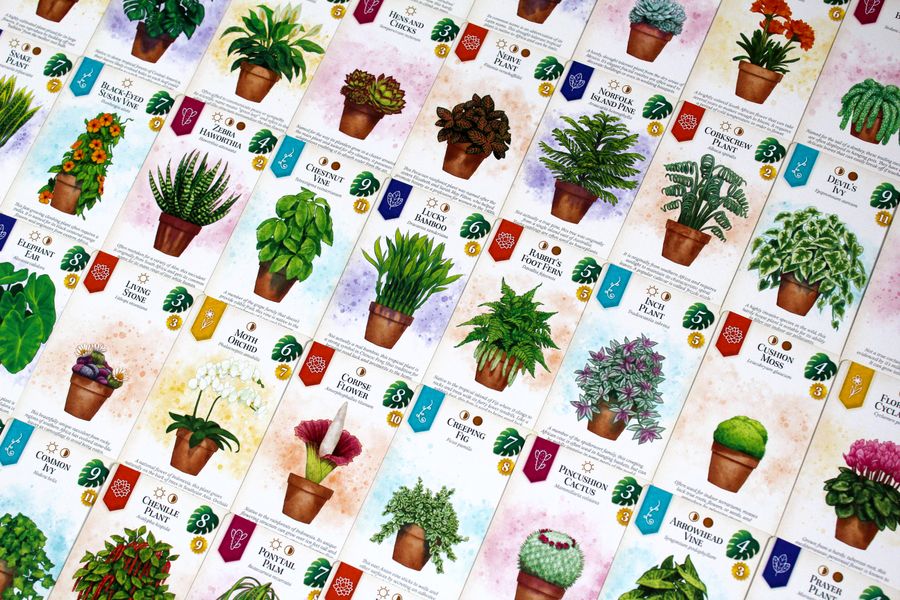 – Image by BGG Contributor kalchio
Speaking of plants…
Recently, Jeff had started gardening and he was proudly showing his friend Joe his new plants.
"I like plant all my herbs in alphabetical order," Jeff explained. "That way I know where they all are and can easily find what I want when I am cooking."
"That's really impressive," mused Joe. "It must take you ages to sort it all out though, especially when you buy something new and everything needs to be moved. How do you find the time?"
"Oh," answered Jeff, "That's easy, it's next to the sage."