In 1990 the German magazine "Die Pöppel-Revue" introduced The Deutscher Spiele Preis, or German Game Prize, which is now awarded annually at the Internationale Spieltage, Essen.  Whereas the Spiel des Jahres rewards family games, the Deutscher Spiele Preis is awarded based on votes from votes from the industry's stores, magazines, professionals and game clubs, so it tends to reflect "gamers games" and is usually more in line with the Kennerspiel des Jahres.  This year the award went to Mombasa with the Spiel des Jahres winner Codenames in second.  Spiel des Jahres nominees Karuba and Imhotep also featured in the top ten as well as this years winner of the Kennerspiel des Jahres Isle of Skye: From Chieftain to King.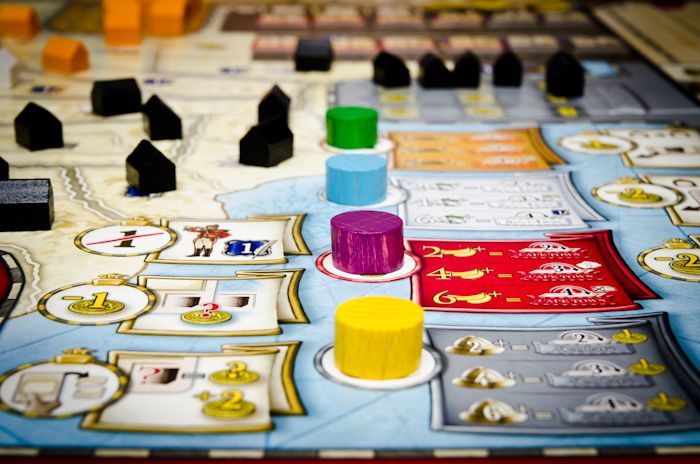 – Image used with permission of BGG contributor punkin312
In Mombasa, players acquire company shares with the aim of earning the most money.  The game features a unique, rotating-display hand-mechanism that drives game play. Each round players choose action cards from their hand, then reveal them simultaneously and carry out the actions. These cards are then placed in a discard pile, and the previously played cards recovered for the subsequent round.  The company boards are double-sided, so games vary quite a lot depending on which tracks are revealed and which companies they are asigned to.
.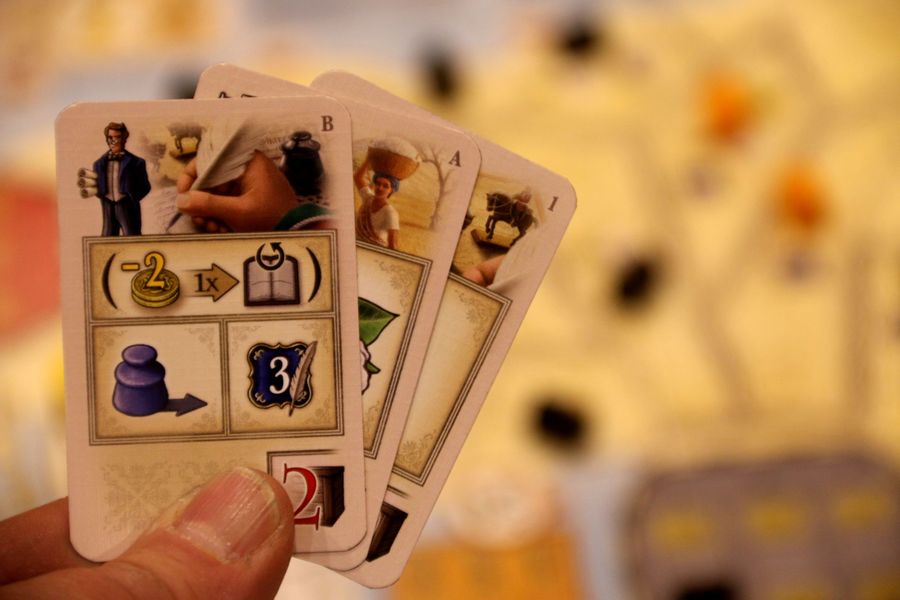 – Image used with permission of boardgamephotos