Our next meeting will be on Tuesday, 9th July, at the Horse and Jockey pub in Stanford-in-the-Vale. As usual, we will be playing shorter games from 7.30pm as people arrive, until 8pm when we will start something a little longer.
This week the "Feature Game" will be Forbidden Desert. This is a cooperative game where players are working together to find parts to build an airship and escape from the desert fighting the sandstorms and the ever-shifting dunes.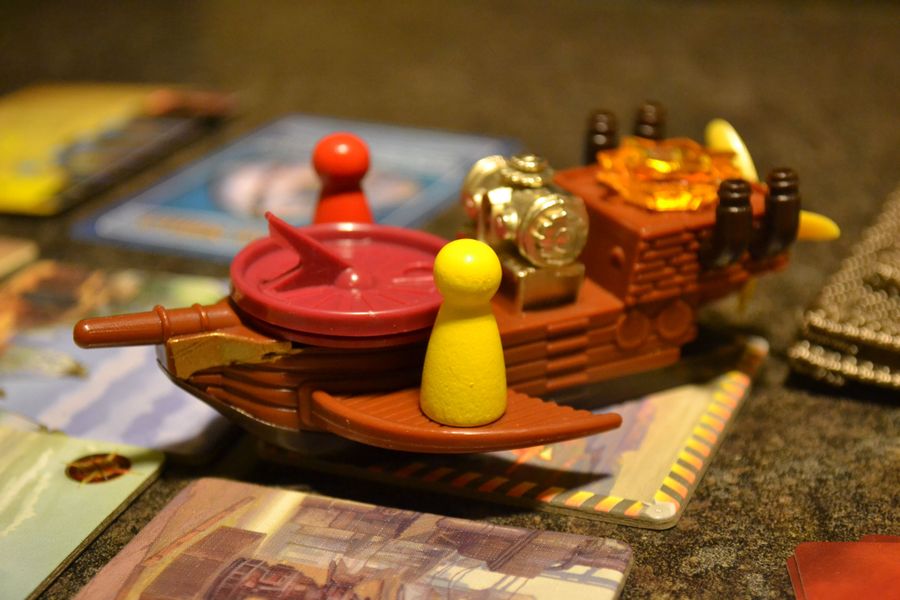 – Image used with permission of BGG contributor ronster0
And speaking of deserts…
Jeff was driving through the desert, when he saw a sign saying "SPEED LIMIT 40".  Jeff was well known for driving at the speed limit rather than below it, so slowed down to exactly 40 mph and carried on.
About half an hour later, Jeff saw another sign, this time with the words "SPEED LIMIT 20" on it, so again he dutifully slowed down, and carried on at 20 mph.
Another half an hour passed, and Jeff saw yet another sign, this one saying "SPEED LIMIT 10". By this time, he was getting quite fed up, but still, he slowed down to 10 mph and continued on his way.
After an hour of "cruising" along in second gear, Jeff passed a sign saying, "WELCOME TO SPEED LIMIT"…