This year is very different in so many ways, but one thing that hasn't changed is the announcement of the Deutscher Spiele Preis list.  This award is the result of an open vote by games clubs, gamers and people in the industry.  It typically rewards slightly heavier games than the Spiel des Jahres awards, but as the top ten list is published, a range of tastes and complexities often feature.  The list is usually announced in the run-up to "Essen", but with the cancellation and then virtualisation this year, the feeling is very different:  instead of stoking the fire of anticipation, it is a sort of sad echo of what might have been.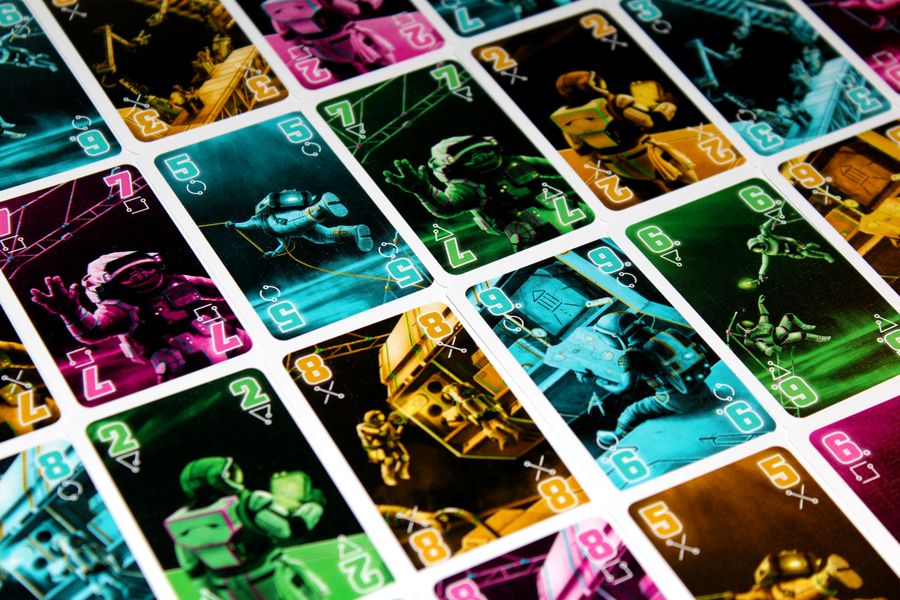 – Image by BGG contributor kalchio
In general, this year the games on the list are definitely on the heavier side with the winner amongst the lightest in the top ten list.  As last year, the winner of the Deutscher Spiele Preis was also awarded the Kennerspiel des Jahres Award i.e. The Crew: The Quest for Planet Nine (known as "Die Crew: Reist gemeinsam zum 9. Planeten" in Germany).  This is a co-operative trick-taking game which is played as a campaign over fifty missions.  With each mission, the game becomes more difficult, but it is not the amount of tricks the team takes, but taking the right tricks at the right time that counts.
– Image by boardGOATS
Cartographers: A Roll Player Tale, was second on the list.  It seems appropriate that it did well this year as it is one of the best "Roll and Write" games available and they play so well remotely, which has so often been the only way to play this year.  Other games in the top ten list include Maracaibo, Crystal Palace, PARKS and Paladins of the West Kingdom (the sequel to Architects of the West Kingdom which featured in last year's prize list).  There have also been a lot of reimplementations released in the last year or so, and these were also well represented in the list, namely by Glen More II: Chronicles and Marco Polo II: In the Service of the Khan.
– Image from
spiel-messe.com