The 2021 winner of the coveted German Game of the Year or Spiel des Jahres award has been announced as MicroMacro: Crime City.  This is an unusual choice in that it is very different to most traditional games and arguably is more a cooperative crime-solving activity using the medium of "Where's Wally?".  The "game" is played on a large monochrome map, with a deck of cards.  The cards ask questions with the answers to the questions on the map.  In turn, these lead the players to the solution to each of the sixteen cases.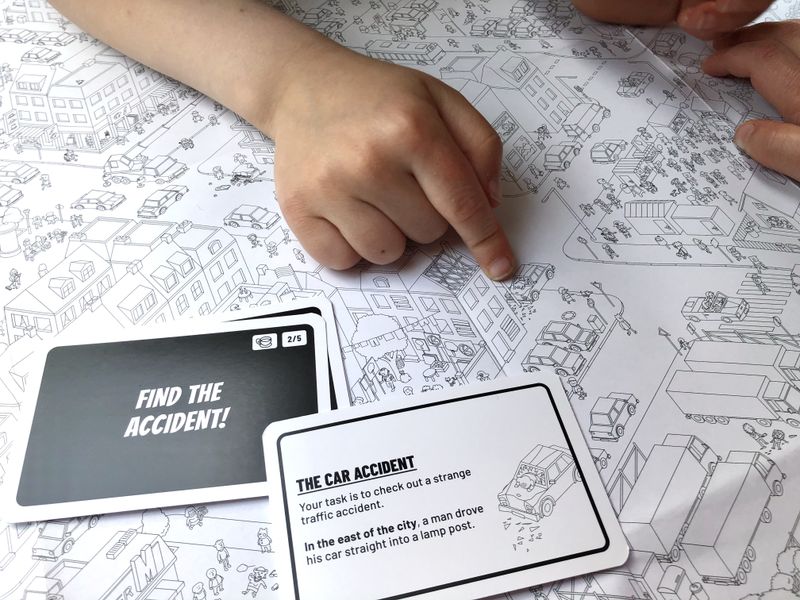 – Image by BGG contributor Hipopotam
As a family challenge, MicroMacro: Crime City can certainly be a lot of fun, though it might not be seen as a game in the traditional sense.  There has been an increasing tendency by the committee to reward games that challenge the conventional idea of a game, with notable nominees including the 2018 Spiel des Jahres nominee The Mind, 2019 Kennerspiel nominee Detective: A Modern Crime Board Game, and the 2017 Kennerspiel winner, the Exit: Das Spiel series.  While this may make games more relevant to more people, it also means the Spiel des Jahres awards increasingly are less applicable to more traditional gamers.
– Image by BGG contributor kalchio
As usual, the Kennerspiel des Jahres was awarded at the same ceremony. This award honours slightly more challenging games and this year went to Paleo. This is a co-operative campaign game, where players try to keep the human beings in their care alive while completing challenges. The Kinderspiel des Jahres award winner was announced last month and went to Dragomino, a children's version of Kingdomino where players are hunting dragon eggs.  As usual, congratulations to all the winners and nominees, in what has been a very difficult year for everyone.
– Image adapted by boardGOATS from the
live stream video on spiel-des-jahres.de