After much discussion, in August, we moved our meeting to Thursdays.  However, the Horse and Jockey have recently brought back their quiz on the first Thursday of the month, so this week we will be meeting on WEDNESDAY 1st December 2021.  As usual, we will start playing shorter games from 7.30pm as people arrive, until 8pm when we will start something a little longer (table is booked from 6.30pm for those who would like to eat first).
Some of the group are also keen to do the Quiz on Thursday 2nd December.  So, we have booked a table from 6.30pm for those who would like food, and we'll be playing games until the quiz starts at shortly before 9pm.
The "Feature Game" on Wednesday will be Draftosaurus.  This is a very light drafting game, a bit like Sushi Go!, but with dinosaurs (because everyone, especially Beige, likes dinosaurs).  We have played this quite a bit, but mostly online and the tactile wooden dino-meeples add such a lot to the experience.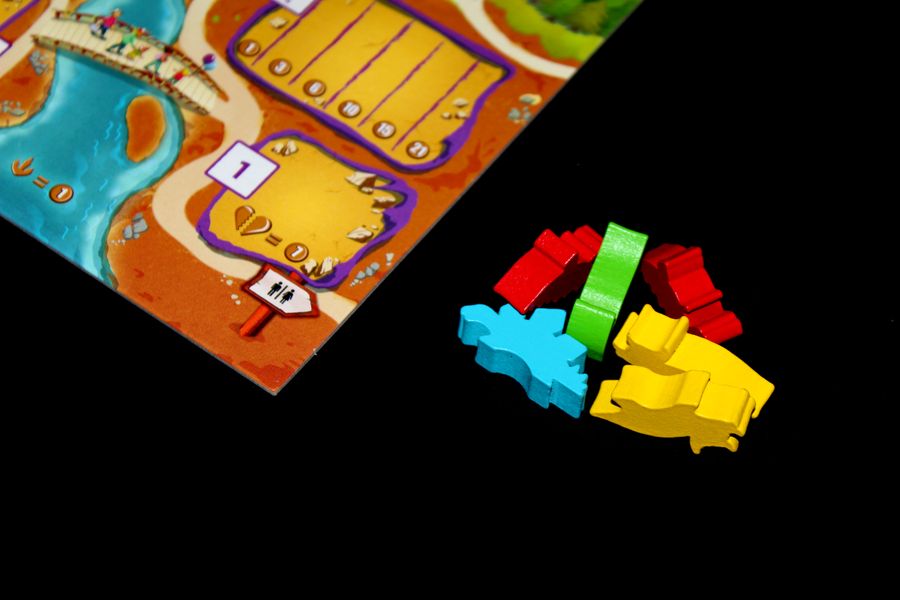 – Image by BGG contributor kalchio
And speaking of dinosaurs…
Jeff and Joe had just finished watching Jurassic World and as they watched the credits, Joe said commented that he thought it was a fantastic film.  Jeff was less impressed.
Joe enthused, "But just look at what they made those dinosaurs do!"
Jeff replied, "Yeah, it's great—they were able to train raptors. Still, that's not as impressive as the Flintstones convincing a bird to be their record player…"