Our next meeting will be Tuesday 18th April 2023.  As usual, we will start playing shorter games from 7.30pm as people arrive, until 8pm when we will start something a little longer.  For those who want to eat, the table is booked from 6.45pm.
This week, the "Feature Game" will be the Pearlbrook expansion for the Golden GOAT winner, Everdell (base game rules, tutorial video, review; Pearlbrook rules, tutorial video, review).  Pearlbrook is the river where players send their frog ambassador to gather pearls which can be used to build new wonders and adornments for the cities of Everdell.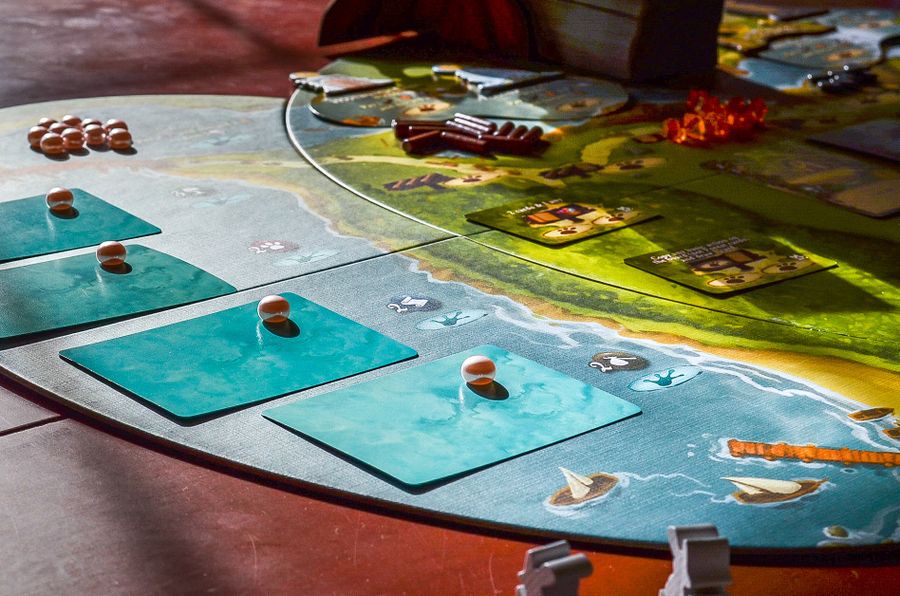 – Image used with permission of BGG contributor bkunes
Speaking of pearls…
Jeff was touring the Rhine Valley and had booked himself into a lovely old castle that had been converted into a hotel.  When he arrived, he entered the foyer and suddenly had the creepiest feeling come over him, like there was a presence that made a shiver run down his spine.
Feeling more than a little uncomfortable, he approached the lady at the reception desk and said, "Excuse me, do you know if this hotel is haunted?"
The lady laughed and replied, "Well, I have been here for three hundred years and I've never seen a ghost!"