The 2020 winner of the coveted German Game of the Year or Spiel des Jahres award has been announced as Pictures.  This is a family game where players have to model the picture on their card using the available components, e.g. shoelaces, coloured cubes, etc.; players get points for correctly guessing other players images and for other players guessing their image.
– Image adapted by boardGOATS from the
live stream video on spiel-des-jahres.de
The Kennerspiel des Jahres was awarded at the same time.  This honours more challenging games and this year was awarded to The Crew: The Quest for Planet Nine.  This is a co-operative trick-taking game, where the players are astronauts on an uncertain space adventure.  The Kinderspiel des Jahres award was announced last month and went to Speedy Roll (aka Hedgehog Roll) a game where players which players roll a Velcro ball to pick up goodies that help the move their hedgehogs through the forest, cooperatively or in competition.  Congratulations to all the winners and nominees.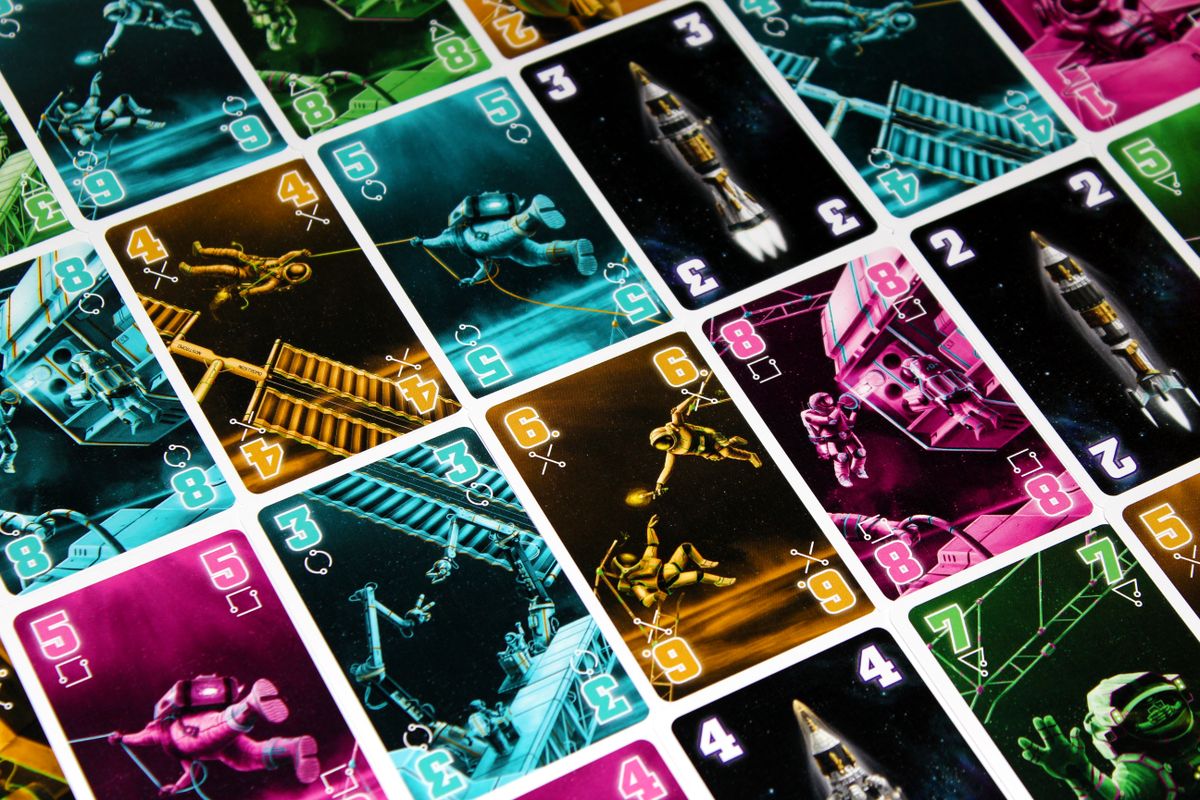 – Image by BGG contributor kalchio