A couple of months ago at our game night, one of the gamers commented that there were a lot of good games from Europe.  This prompted a discussion about "traditional games", "Euro-games", "American games" and their relative merits.  Most people know all about traditional games even if they don't know what gamers mean when they use the term:  traditional games are the games we all used to play as a child including Scrabble, Cluedo and love it or loath it, the dreaded Monopoly.  Some people also include in this list games like Chess, Go and Backgammon as well as traditional card games like Whist, Hearts and Rummy.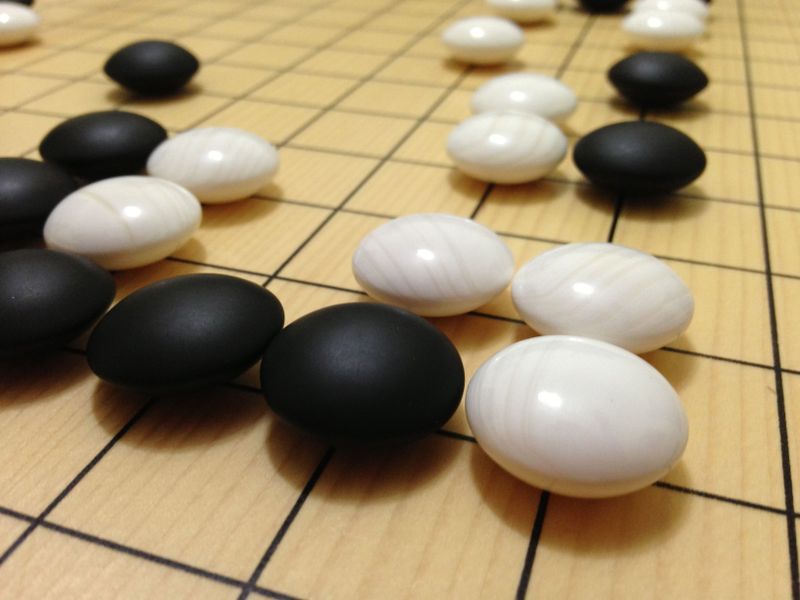 – Image used with permission of BGG contributor ManCorte
But the front page of the boardGOATS website says, "We generally prefer to play "Euro" style games," so, what do gamers mean by "Euro-games" or "Euro style games"?  Well, most of the traditional games we used to play as children were produced by publishers in the United States of America, companies like Milton Bradley (who made Scrabble) and Parker Brothers (who made Cluedo and Monopoly).  Incidentally, both these companies are now part of Hasbro, but the aggregation of smaller companies to form a larger one is a topic that's been covered elsewhere.  While the "English" market was dominated by big players that concentrated on producing a few top sellers, in Germany there was no such dominance.  The effect this had was that the market consisted of a large number of small manufacturers producing more varied products.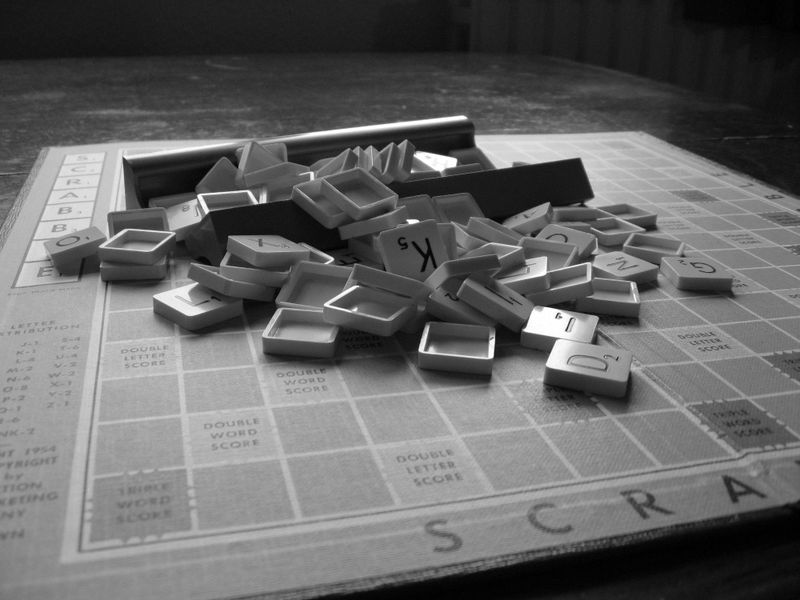 – Image used with permission of BGG contributor Susie_Cat
This coupled with the traditionally strong German toy industry encouraged the growth of a culture of families playing games together on a Sunday afternoon. It was in this environment that the annual German Game of the Year, or Spiel des Jahres Award, highlighted a range of games from Rummikub in 1980, Torres in 2000 and Camel Up last year.  Over the years, the red pawn of the Spiel des Jahres logo, has become a mark of boardgaming quality, and for many German families, buying the game of the year is something they do every Christmas.  Therefore, the qualities espoused by these awards heavily influence the concept of the "Euro-game".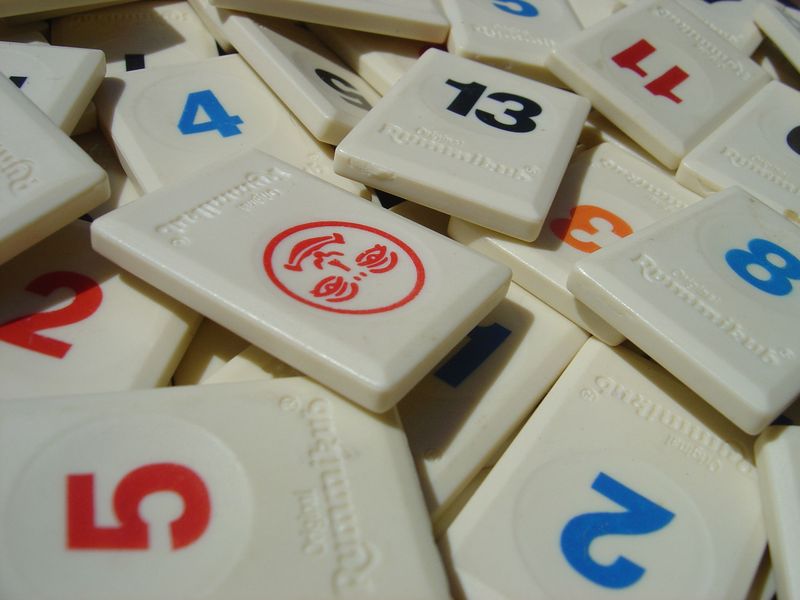 – Image by BGG contributor OldestManOnMySpace
But what are these qualities that make a game "European"?  Well, that fount of all knowledge, Wikipedia, describes them as characterised by "simple rules, short to medium playing times, indirect player interaction and abstract physical components".   It goes on to say, "Such games emphasize strategy, downplay luck and conflict, lean towards economic rather than military themes, and usually keep all the players in the game until it ends."  On the whole this is not a bad summary, except that it is not very specific:  how simple are "simple rules" and how long are "short to medium playing times"?  Clearly these features are more about contrast, and although there are lots of different types of games including party games and war games, this comparison is usually between European style ames and American-style Games, aka "Ameri-Trash".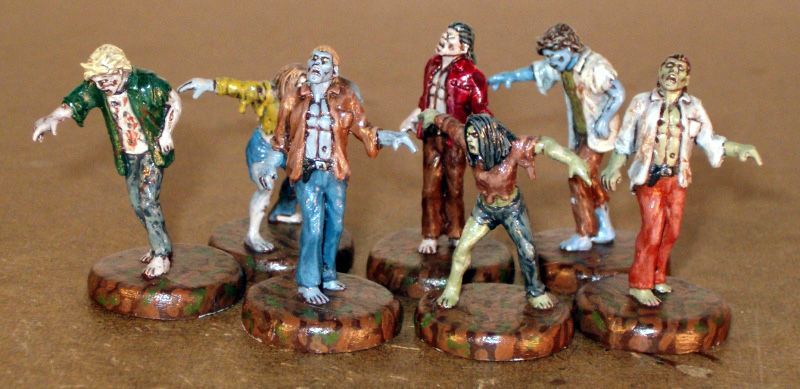 – Image used with permission of BGG contributor Bilben04
Although common, use of the term Ameri-Trash (or Ameritrash) is controversial as some see it as unnecessarily negative, however, although other terms have been suggested none have proved as popular or as persistent.  The term itself is over fifteen years old and was probably originally used disparagingly and applied to genuinely bad American games as a comparison with the much higher professional standards of games in Germany at the time.  Since then, the scope has been expanded and many fans of those American games have adopted the term as a badge of honour.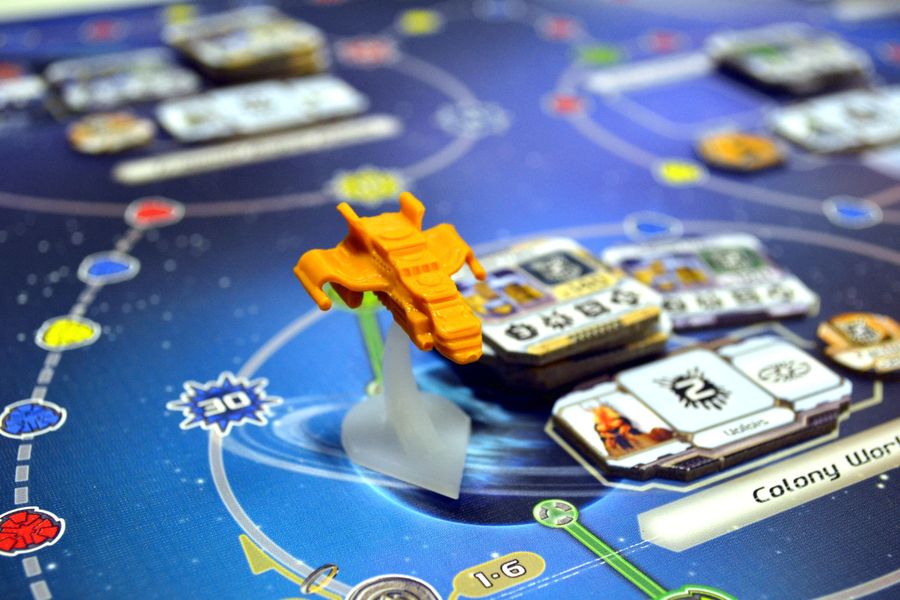 – Image used with permission of BGG contributor kilroy_locke
American-style games tend to be long, usually over two hours, and classically involve a lot of luck and often feature dice rolling.  They are often considered to be a lot less "cerebral" or "puzzle-like" and, as a result, are sometimes described as "more fun".  The reference to "trash" may in part reflect the style of the pieces which tend to include a lot of plastic pieces to go with the dice.  There is also often a lot of direct conflict in American-style games, where European games tend to be much more family friendly with indirect player interaction.  Classic Ameri-Trash games include:  Arkham Horror, Merchant of Venus, Cosmic Encounter and Last Night on Earth: The Zombie Game.  Sometimes there is also a book or film tie-in leading to games like Battlestar Galactica and Dune.  Even just comparing the titles with those of classic Euro-games like Puerto Rico, El Grande, Tikal and Agricola, the difference can clearly be felt.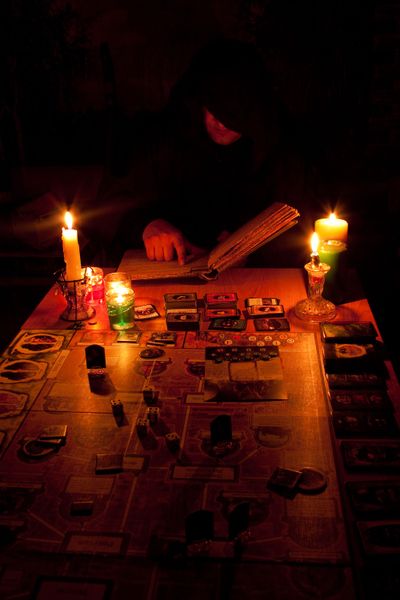 – Image by BGG contributor igorigorevich
The most essential part of American-style games is the theme, however, which is often integral to the game mechanisms.  This encourages people fantasize they are part of the action when playing the game.  The miniatures, the long playing times, the complex interwoven rule-set and the interaction (often culminating in players being eliminated) all combine to draw players into the drama of the game.  In contrast, for Euro-games, the mechanisms are the focus, and the games can often be re-themed without much effort.  The theme is therefore used more as an introduction to the more abstract European strategy games, making them more accessible, rather than being an essential part of the emotional investment.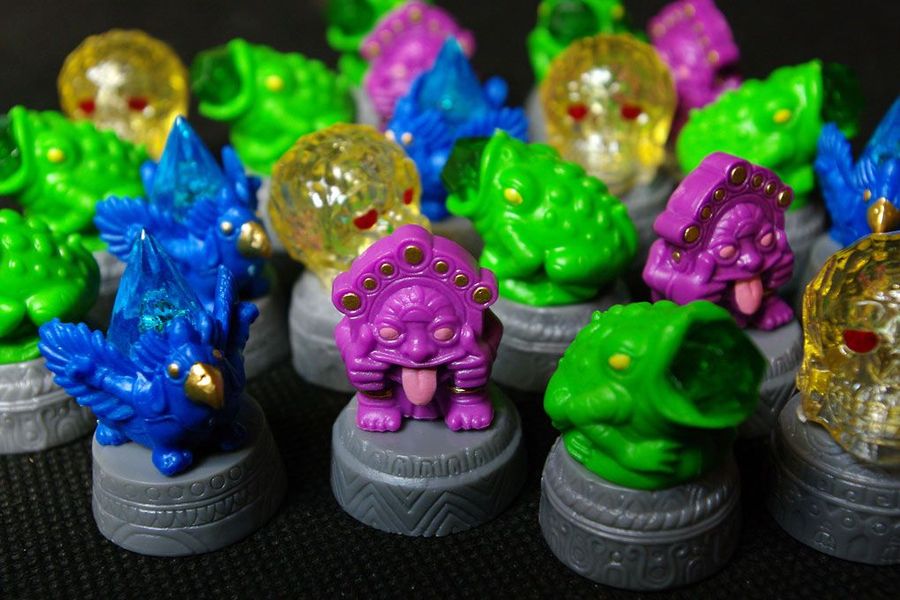 – Image by BGG contributor cnidius
But things are not as simple as that.  The nature of modern boardgaming encourages cross-fertilisation.  There are more highly-themed, strategy-games available now and more long, strategic games with miniatures – these are sometimes referred to as "hybrid games".  For example, games produced by the Days of Wonder (based in the USA), like Ticket to Ride and Relic Runners have a lot of plastic pieces, though the games themselves are quite strategic and generally run for no more than an hour.  Similarly, games like Escape: The Curse of the Temple and Space Alert use real-time and a sound-track to draw the players in, yet they are both short (Escape takes just ten minutes to play) and have no player elimination.  Vlaada Chvátil's Dungeon Lords series of games, also have a lot of theme, but are also playable in a manageable time-frame, have a lot of strategy and a reasonably streamlined set of rules.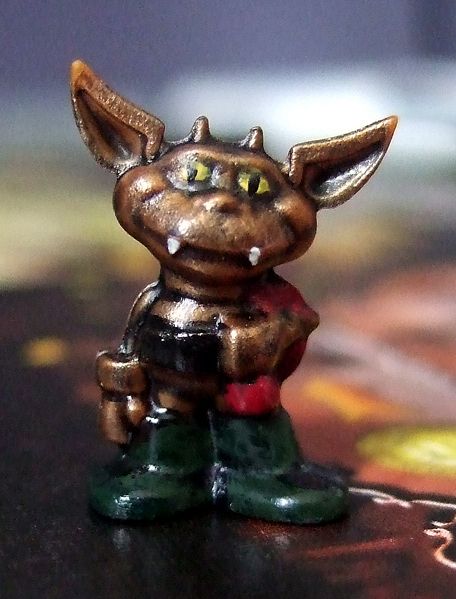 – Image used with permission of BGG
contributor PaulGrogan
Confusingly however, "hybrid" has more recently also come to mean games that include some sort of mobile device application (and thus require a smart phone, tablet or similar).  Now, lots of games have Apps that help them a long a little (e.g. One Night Ultimate Werewolf), but games like Alchemists and XCOM: The Board Game don't really function properly without them.  The question is, are these still boardgames?  In truth, they are a sort of hybrid computer-boardgame, but the point is, however appropriate the name, it is all about the game and the other people playing:  the bottom line is, if you enjoy playing it, it doesn't matter what it is called.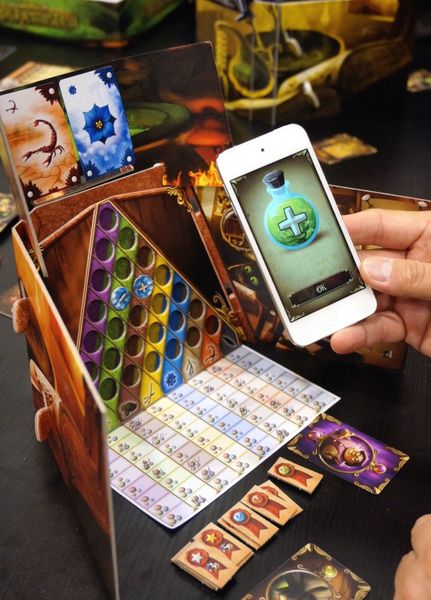 – Image used with permission of
BGG contributor Mouseketeer