This year's nominations for the three Spiel des Jahres categories were announced last Monday.  This is arguably the most prestigious award in board gaming and, as such, is the one everyone wants to win.  There are three categories, the Kinderspiel (children's game) , the Kennerspiel ("expert's" game) and the most desirable of all, the family award, the Spiel des Jahres.  The nominees for this year's awards have been announced as:
Kennerspiel des Jahres
Challengers! by Johannes Krenner and Markus Slawitscheck
Iki by Koota Yamada
Planet Unknown by Ryan Lambert and Adam Rehberg
In recent years, there has been a marked change the complexity of the games—compared with previous winners like El Grande, Tikal and The Settlers of Catan (all of which won the "Red Pöppel" as they preceded the inception of the Kennerspiel award), for example, even this year's nominations for Kennerspiel are extremely light games that have been called party games by some.  This is at least partly because the criteria or rules for the Spiel des Jahres Awards are very clearly and strictly laid out.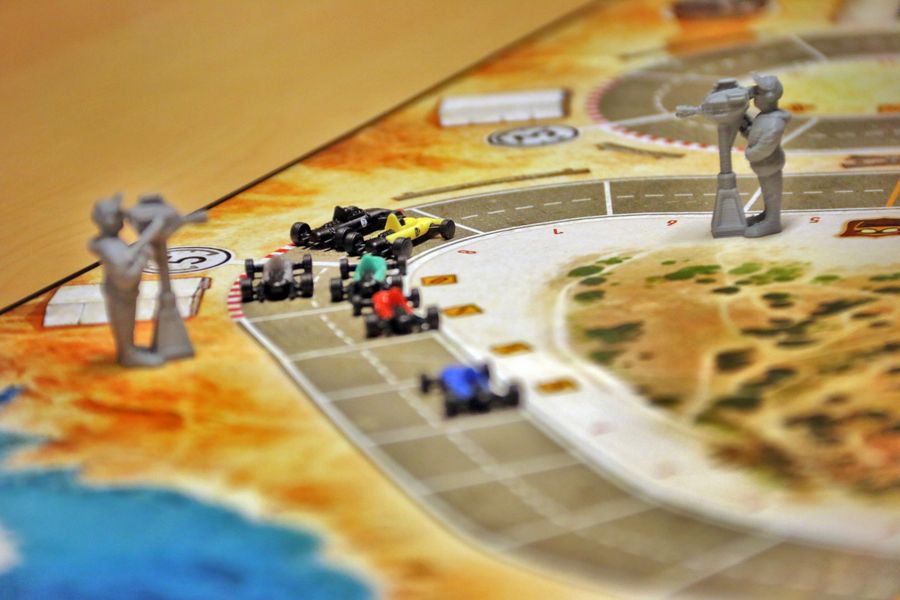 – Image used with permission of Henk Rolleman
(@namellor on Instagram)
For example, one of the most popular games of the year, Heat: Pedal to the Metal, was not eligible, allegedly due to lack of ready availability in the German market.  Similarly, the German release for another popular game, Earth, marginally failed to make the entry date, but may therefore be eligible for next year.  Another favourite amongst the GOATS is Die Wandelnden Türme (Wandering Towers), which also failed to get a mention either this year or last, presumably because it too fell foul of one of the rules. Iki, on the other hand was first released in 2015, but did not get a "full German release" at the time and therefore the recent re-release with new artwork is eligible, so there is still hope for all those that have missed the boat.
– Image by boardGOATS
It is also worth remembering that the "Red Pöppel" Spiel des Jahres Award is specifically aimed at German families, not necessarily families that play lots of games.  Even the "expert" Kennerspiel des Jahres Award, is aimed at families that are "just ready to move on to the next step"—neither award are aimed at people who regularly play games.  For this, the Deutscher Spielepreis is a much better fit, but the Spiel des Jahres Awards are still the industry's headline award, and therefore are of great significance.
– Image from spiel-des-jahres.de
The winners will be announced on 16th July in Berlin.