A year ago, following their acquisition of Esdevium Games, Libellud, Days of Wonder, Fantasy Flight games, Ystari Games, Asterion Press and Pearl Games we discussed the sudden expansion of the hitherto small French games company, Asmodée.  More recently, following a new contract with Queen Games for exclusive distribution rights in the USA and the ensuing restructuring of its three main US operations, Days of Wonder, Fantasy Flight games and Asmodee Editions to form a single entity, Asmodee North America, we wondered whether this growing monopoly would lead to price rises.  This concern arose, in particular, as from January 2016, distribution would be restricted to "speciality retailers" that have agreed to Asmodee North America's "Speciality Retail Policy" including the prohibition of online sales.
– Image from Asmodee North America Press Release
Asmodee followed the initial press release with a second press release clarifying their position, in the form of a series of questions with answers. This did not completely allay many of the concerns, however, to the specific question, "…will you institute or impose official price floors or "minimum advertised price" policies", they responded, "No".  There has been a considerable speculation, but it seems clear from this "clarification" that although they intend to restrict "speciality retailers" to face-to-face transactions, this will not affect mass market outlets, such a Amazon, Target, or Barnes and Noble.  Another way of looking at it is that the medium-sized online vendors including, CoolStuffInc and Miniature Market (who are popular with US Geeks thanks to generous discounts), will no longer be able to sell Asmodee North America products, however, players like Amazon etc. are too big to be susceptible to their bully-boy tactics.  We will see what happens in the long run, but for the time being, so much for the end of 2015 press releases.
– Image by boardGOATS
With the new year, there are new take-overs, and unsurprisingly, Asmodee are at the centre once again, this time announcing that they are taking over the production of the English language edition of Catan (formerly known as "The Settlers of Catan").  Celebrating its twentieth anniversary last year, The Settlers of Catan has been translated into thirty-five languages and is reported to have sold over twenty-three million copies worldwide.  As such is it one of the biggest names in the world of modern boardgames.  With this acquisition from Mayfair Games, Asmodee have also announced that they will launch a subsidiary, "Catan Studio", dedicated to the creation of content for different media for the "Catan Universe".  Catan Studio will be headed by Peter Fenlon, former CEO of Mayfair who will work with Catan GmbH and its partners on this development.
– Image by boardGOATS
With this acquisition, it brings Catan, Ticket to Ride and Star Wars: X-Wing Miniatures Game as well as the very popular card game, Dobble, all under the same roof.  So, what next?  Surely bringing together such a large slice of the modern gaming market makes Asmodee themselves a potential take over target.  In fact, perhaps the only question is whether the likes of Hasbro will make a move before or after Asmodee make their next acquisition.  Any bets on the future of Filosofia/Z-man Games with Pandemic and Carcassonne…?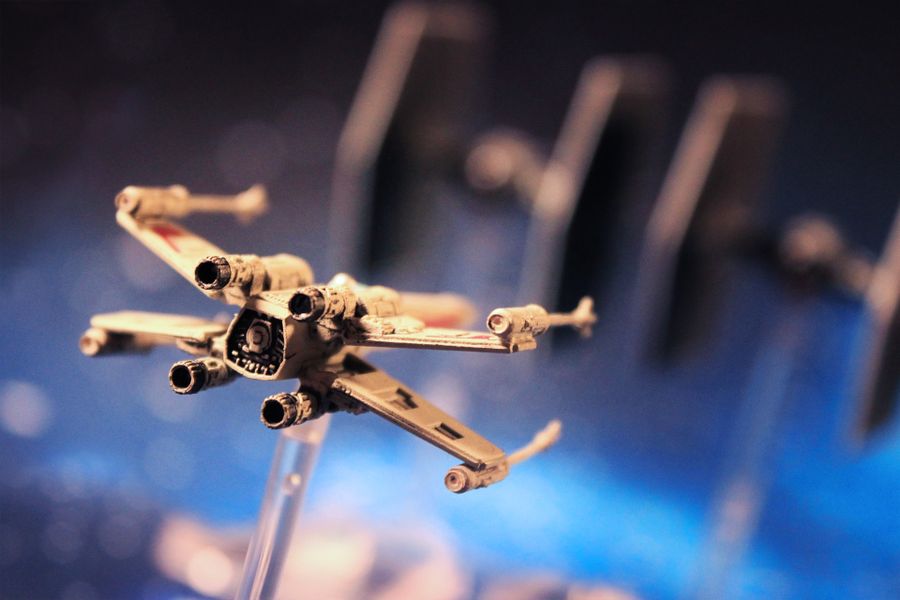 – Image used with permission of BGG contributor adamfeldner