The nominations for the three categories of Spiel des Jahres have been announced.  This is arguably the main award in board gaming and is the one everyone wants to win.  There are three categories, the Kinderspiel (children's game) , the Kennerspiel ("expert's" game) and the most desirable of all, the family award, the Spiel des Jahres.  The nominees for this year's awards have been announced as:
In recent years, there has been an increasing tendency by the committee to reward games that challenge the conventional idea of a game.  This was certainly true with Last year's winner, MicroMacro: Crime City, which is very different to traditional games and arguably is more a cooperative crime-solving activity using the medium of "Where's Wally?".  The "game" is played on a large monochrome map, with a deck of cards. The cards ask questions with the answers to the questions on the map. In turn, these lead the players to the solution to each of the sixteen cases.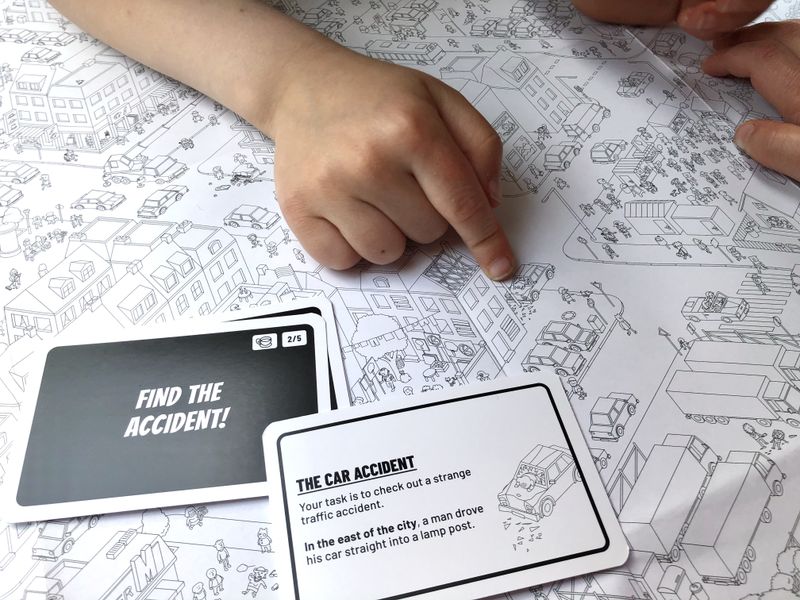 – Image by BGG contributor Hipopotam
The Kennerspiel des Jahres award which honours slightly more challenging games, went to Paleo and the Kinderspiel des Jahres award winner was Dragomino, a children's version of Kingdomino (which won the main prize in 2017).  Paleo is a co-operative campaign game, where players try to keep the human beings in their care alive while completing challenges.  With the games honoured by the main award becoming lighter over the years, we have found the Kennerpiel des Jahres is generally a better fit to our tastes.  However, campaign and legacy games are not well suited to groups where the people playing games are different from week to week, and many people don't like cooperative games too, so it will be interesting how this award changes in coming years.
– Image by from spiel-des-jahres.de
The judges will be meeting 17-19th June in Hamburg, with the Kinderspiel award announced on 20th June.  The Spiel and Kennerspiel des Jahres announcements are a month later on 16th July in Berlin.