The 2022 Spiel des Jahres (German Game of the Year) winner has just been been announced as Cascadia.   Cascadia is a token-drafting and tile laying game featuring the habitats and wildlife of the Pacific Northwest.  Players take turns expanding their terrain area and populating it with wildlife by taking a terrain and wildlife pair of tiles and adding them to their territory.  Players are trying to create large areas of matching terrain to create wildlife corridors, while also placing wildlife tokens to achieve the goal associated with that animal type (e.g. separating hawks from other hawks, surrounding foxes with different animals and keeping bears in pairs).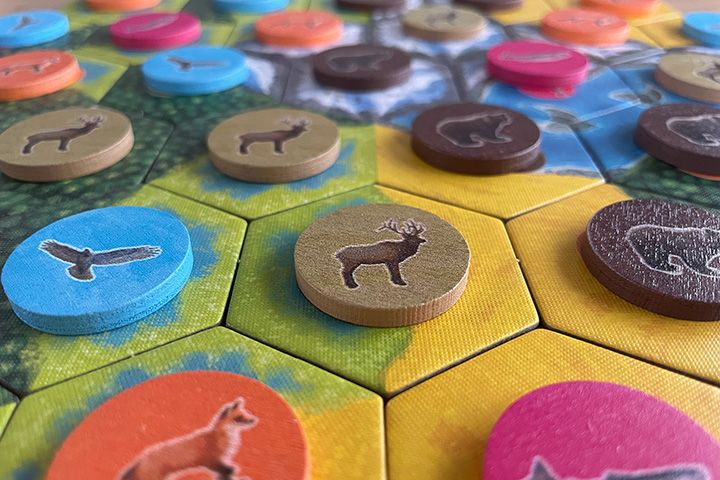 – Image by BGG contributor singlemeeple
In recent years, there has been a marked change in the sort of games winning the award with a noticeable shift to lighter games with a general drift away from "traditional board games" like past winners, El Grande, Tikal, The Settlers of Catan, Carcassonne, Ticket to Ride: Europe.  This was epitomised by last year's winner MicroMacro: Crime City, which is arguably more of an activity than a game.  Although this may make games more relevant to a wider cross-section of the public, it also means the Spiel des Jahres awards are increasingly less applicable to more traditional gamers.  This year's winner, Cascadia is something of a throwback in this regard, being a more conventional modern board game and not as light as some of the recent winners.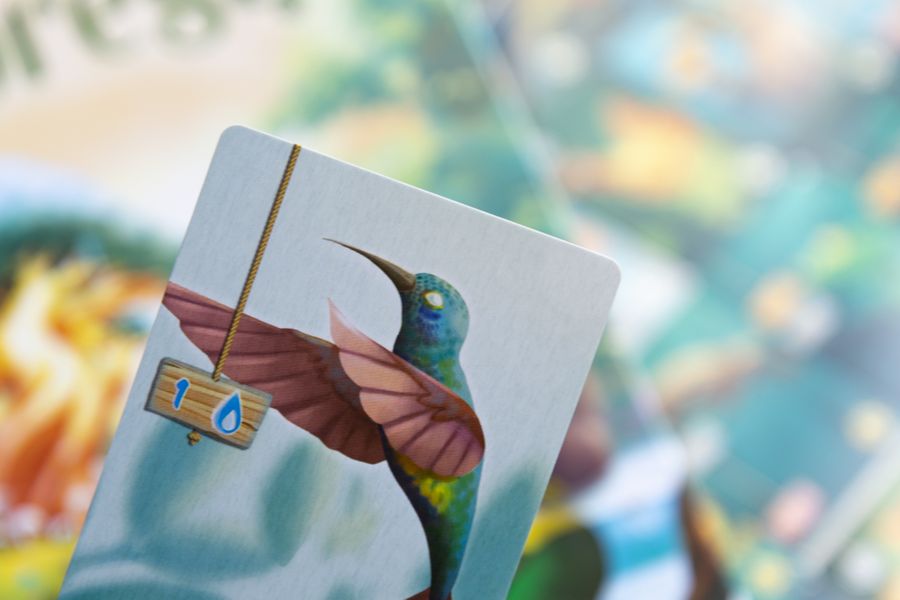 – Image by Ludonaute
That said, the introduction of the Kennerspiel des Jahres or "connoisseur" award eleven years ago, was aimed at filling the gap left by the drift of the Spiel des Jahres Award, with a move towards lighter games.  As such, it is usually a better fit for the experienced gamer, though not necessarily those who enjoy classic Euro board games.  This year, all three nominees were more traditional Euro-type games, guaranteeing that the winner would be too.  The Kennerspiel des Jahres winner is announced at the same time as the winner of the "Red Poppel", and this year it was another nature game, Living Forest, a game where players are a nature spirit trying to save the forest and its sacred tree from the flames of Onibi.
– Image adapted by boardGOATS from the
live stream video on spiel-des-jahres.de
The Kinderspiel des Jahres award winner was announced last month and went to Zauberberg (aka Magic Mountain), a game where players move sorcerers' apprentices down a mountain, and ride the influence of the will-o'-the-wisp.  As usual, congratulations to all the winners and nominees.