Four years ago, Eurazeo bought a small French games company called Asmodee from the investment firm, Montefiore.  Asmodee were a small company hitherto primarily known for a clever little kids game called Dobble.  With the financial might of their parent company behind them, over the next few years, Asmodee proceeded to gobble up many larger, well-established companies, including Days of Wonder, Fantasy Flight Games, Z-man Games and most recently, Lookout Spiele.  Those companies produced some of the best known modern games including Ticket to Ride, Carcassonne, Pandemic, Agricola and Star Wars X-Wing Miniatures Game.  Not content with that, they also acquired the rights to the English language version of the Settlers of Catan (now known simply as "Catan") and all the related Catan games as well as gobbling up a number of smaller and/or newer companies like Space Cowboys (producers of Splendor and Black Fleet) and Plaid Hat Games (producers of Dead of Winter and Mice and Mystics) and entering into a distribution agreement with many others.  There are now very few games companies of any substance that are not somehow tangled in the Asmodee web.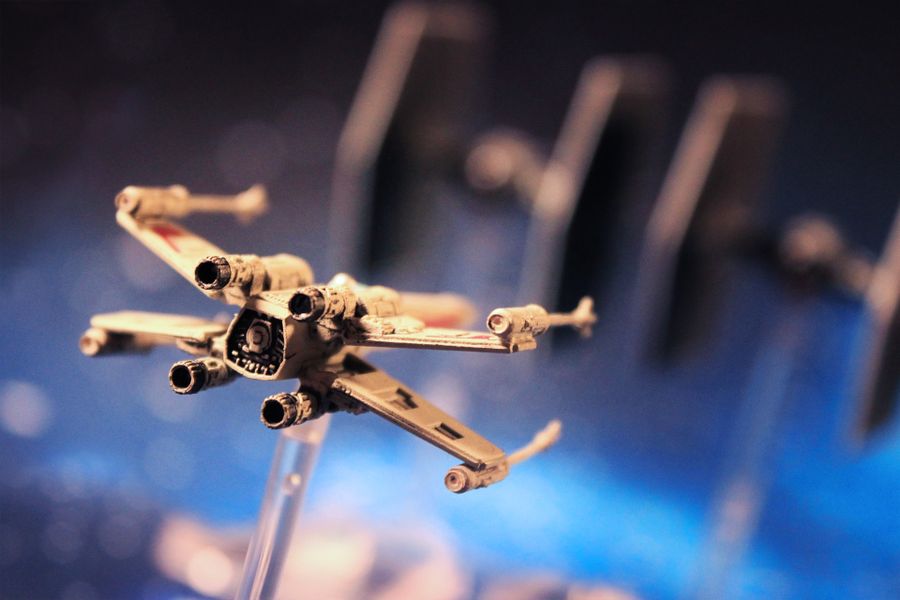 – Image used with permission of BGG contributor adamfeldner
The last major purchase was F2Z Entertainment in 2016, and since then it has been relatively quiet.  With the new year comes a new wave of acquisition, however, so at the end of January Asmodee announced that they were in exclusive negotiations with Rebel.  Rebel is a relatively small, Polish company responsible for games like K2 as well as Polish editions of many popular games like 7 Wonders and Codenames.  Perhaps more importantly, Rebel also produces the Polish language versions of many of the Asmodee games and is the largest distributor in Poland.  And Poland is a big country, smaller than France or Germany, but bigger than Italy and the UK,  globally Poland is the thirty-forth largest country by population.  That is a lot of Poles and they do like playing board games in Poland.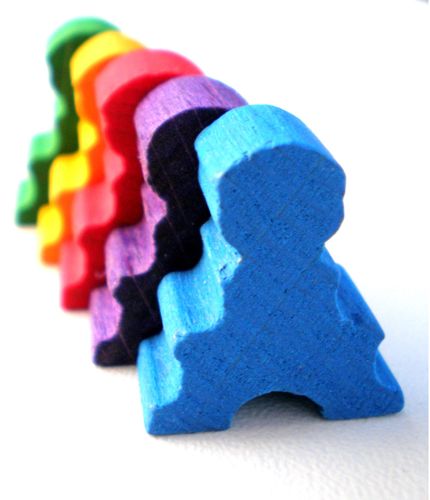 – Image used with permission
of boardgamephotos
This announcement was almost immediately followed by the bombshell that Asmodee had acquired all the residual assets from Mayfair and with it, Lookout Spiele. Although this is by far the largest deal in recent months, Asmodee have not been resting on their laurels and there has been a lot going on behind the scenes.  In December last year they announced that Esdevium was to be renamed "Asmodee UK" bringing them in line with the "Asmodee North America" and "Asmodee Canada" brands.  At around the same time, Eurazeo announced that French publisher Purple Brain Créations would be joining the Asmodee Group.  Furthermore, they have also been streamlining their distribution network in North America.  Having reduced the number of distributors they deal with to five in 2015, in June last year Asmodee North America announced an exclusive distribution deal with Alliance Game Distributors, effectively creating a monopoly of supply within the USA.  This coupled with their Minimum Advertised Price policy (or MAP) gives them a stranglehold on the US market in a way that would never be allowed in Europe.  Whether they are planning to take that one step further and acquire Alliance themselves still remains to be seen, but that looks like a real possibility.  Finally, they have been pushing in a new direction, developing electronic versions of some of the most popular games through their studio, "Asmodee Digital".
– Image from
escapistmagazine.com
So what is Asmodee's Grand Plan?  Where will it all end?  Well, there are still a couple of other large manufacturers out there that are not yet part of Asmodee.  Looking at the companies they have already absorbed there is a clear trend: they typically have one particular feature that Asmodee are interested in.  In the case of Days of Wonder, that was the Ticket to Ride series, with Z-man Games it was Pandemic and Carcassonne, and with Rebel, it was probably their distribution network that caught the eye of the executives at Asmodee.  Going forward, the most obvious targets are probably Rio Grande Games, Czech Games Edition,  Queen Games, Hans im Glük and maybe 2F, or Pegasus Spiele (who have just announced a partnership with Frosted Games).  For example, it would be surprising if Rio Grande Games have not been approached given the popularity of games like Dominion and Race/Roll for the Galaxy.  Similarly, Czech Games Edition are a small company with some very juicy morsels including Galaxy Trucker, Dungeon Lords/Petz, and the hugely successful Spiel des Jahres winner, Codenames.
– Image by boardGOATS
Ultimately they may or may not add some or all of these to the Greater Asmodee Empire, but it is clear that at some point, eventually, there will be nothing left worth taking over and growth of the company will plateau, so what happens then?  And this is the crux of the matter. Some have speculated that the aim is to add Hasbro to Asmodee's ever growing dominion, but Hasbro has a market value of $11.9 billion—Asmodee are mere minnows in comparison.  On the other hand, the parent company, Eurazeo are worth approximately $5.7 billion, which at least puts them in the same ball park, although even they are small by comparison.  According to the "Vision" page on the Eurazeo website:
The purpose of Eurazeo is to identify, accelerate and enhance the transformation potential of the companies in which it invests, even long after its exit. An active and committed shareholder, Eurazeo assists its holdings in the long term – 5 to 7 years – with control over exit timing. An extensive role enabling it to combine business development and corporate social responsibility.
So, it would seem that Eurazeo is not looking to hold onto Asmodee for the long haul, instead they will be looking to maximise Asmodee's growth and then make their exit, probably in the next two to five years.  So the big question is, how are Eurazeo going to make their "controlled exit"?  With this in mind it seems unlikely that acquiring Hasbro is on the agenda, but making Asmodee attractive to Hasbro just might be…
– Image from stickpng.com